Recall: Tips and troubleshooting
There's one crucial behaviour that EVERY dog owner needs to teach their dog to do reliably. It is especially essential if you want to take your dog to off leash areas and have an enjoyable, stress-free experience. What behaviour could I be talking about?
Now while having a pint-sized Robin Hood might be high on your priority list (see a future post about getting your dog to pick up objects on cue), there's another behaviour that's probably more important.
RECALL
Getting your dog to respond to his name and come to you when called is an important foundation behaviour that every dog should learn. It can be used to keep all off leash experiences controlled and, most importantly, get your dog out of dangerous situations.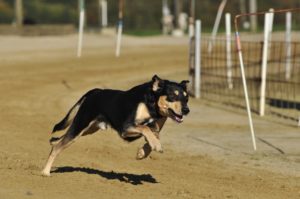 Chances are, most readers will have a general idea of how to begin teaching your dog to come when called. Just in case here's a simplified version:
1. Have something valuable to your dog on hand (such as tasty treats or a favourite toy.
2. (At first) Make sure your dog can see that you have the thing of value e.g. holding object in plain view, crinkling a treat bag etc.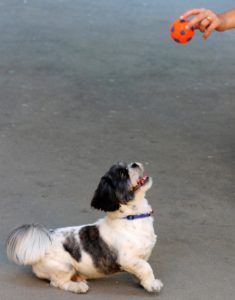 3. Excitedly call your dog's name (crouching down and holding your arms out also helps).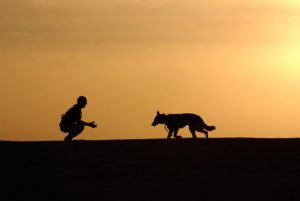 4. When your dog comes right up to you (i.e. within arms reach), give him/her the reward.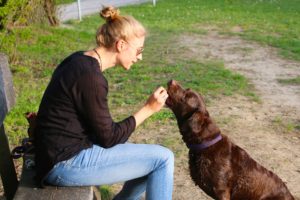 Sound simple? Most dog owners get the foundations of recall just fine, but run into problems down the line. I've detailed some examples of common recall issues and ways to work through them.
He only listens to me when I have food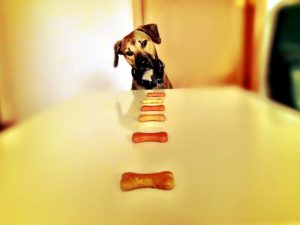 This usually happens when training sessions are ritualised (i.e. predictable) and your dog can easily anticipate whether listening to you will 'pay off' or not. Try to mix up your routine a bit and make training sessions more random. Stash away little containers of treats around the house and practice and practice randomly calling your dog to you. You might also try occasionally carrying treats in your pocket (fill your pockets when your dog is out of the room). Once your dog is responding to you under these conditions, you can start to only give treats sometimes (intermittent reinforcement). If there's a chance for food, most dogs will still gamble.
It's also a good idea to precede each treat with some verbal praise. This way, on the occasions where you don't deliver a treat, praise alone can make you dog feel good regardless (because of the positive association between praise and nice things happening).
She only listens to me/one member of the household
It's pretty common for most/all dog keeping duties to be allocated to one member of a household. This may be fine most of the time, but can be extremely frustrating in situations where another family member has to interact with the dog. To rectify this all family members should interact with the dog- especially recall practice.
A great strategy is to have each family member (armed with treats) spread out and practice calling the dog to them. Once the dog seems to get it, increase the distance between everyone (e.g. from standing apart in one room to calling the dog across different rooms). Continue to increase the difficulty (practising in different environments with increasing levels of distractions) until your dog can reliably return to each family member.
She does well inside but won't come back when she's off lead outside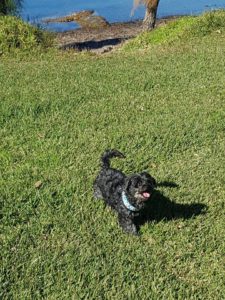 If a dog is only familiar with performing a behaviour (like recall) in a particular set of circumstances (e.g. indoors with you blatantly holding treats in your hands), she may not be able to generalise this behaviour to a totally new context. As such, it's a tall order to expect a dog who has only had experience training indoors, to have excellent recall outside of the house- particularly when there's plenty of exciting stuff around.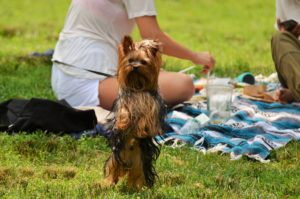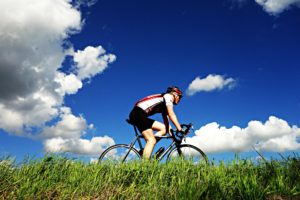 As with issue 1, mix up your training sessions a bit to improve your dog's responsiveness in a variety of contexts (e.g. different rooms in the house, in the backyard, out on walks, near noisy children, near other dogs, etc etc). Avoid letting your dog off leash if you're not confident that he will come back to you. Grab a long line (or make one) and practice calling your dog to you in outdoor environments with increasing amounts of distractions nearby. Avoid yanking your dog towards you- you want calling your dog to be a 100% positive experience.
Most importantly, keep practising. Recall is absolutely necessary for every dog owner. In situations where your dog escapes or gets accidentally let out the front, it can be a lifesaver. Also, I wouldn't have been able to afford my morning chai lattes without Halo's recall ;).